Delightfully eating outside with Princess
Enjoy every beautiful day by eating outside
Our outside dining favorites
Table Chef Pure Duo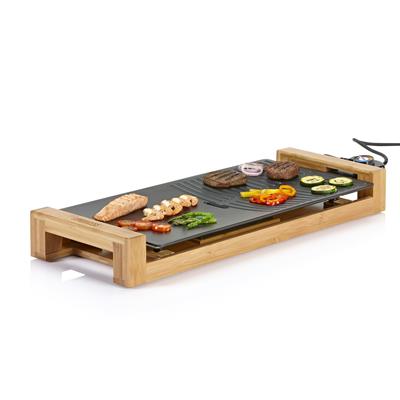 With the Table Chef Duo from Princess you don't have to choose if you want to grill or bake – you can do both! This griddle has a beautiful and sustainable bamboo framing for a natural look. The baking surface is 50 x 25 cm and is big enough to make food on for at least 4 people. The food that's prepared on the plate is also healthy, because the all the grease will be going in the grease collector.
Table Chef Premium XL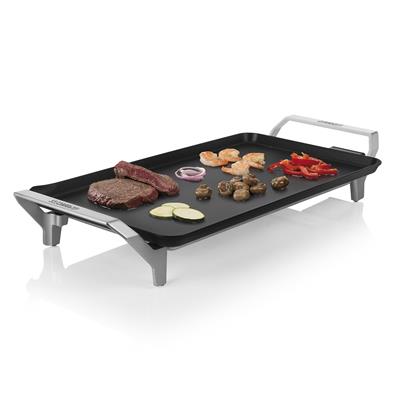 If a griddle is something you use on a regular basis, it is important to have one that will last for a longer period of time. The Princess Table Chef Premium XL is a solid and big griddle. It is made of sustainable and lightweight aluminium, so it can be used often without any trouble.
Who doesn't want to set a unique mood during a romantic dinner or a fun night with friends and family? The Princess Table Chef LED Light is a baking plate with coloured LED lights. Choose the colour that suits the mood yourself and pick one of the 16 colours available.
Hybrid Barbecue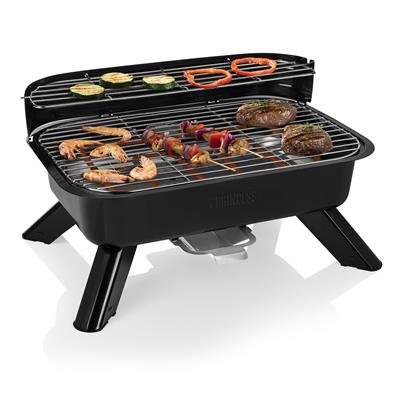 This hybrid barbecue can be used on the table, the local park or just ouside in your garden. Because of the big baking surface of 40 x 25 cm, a lot of food can be prepared at once. It's easy to assemble, so transporting it from one place to another is easy! You can choose to use either with or without charcoal.
Electric BBQ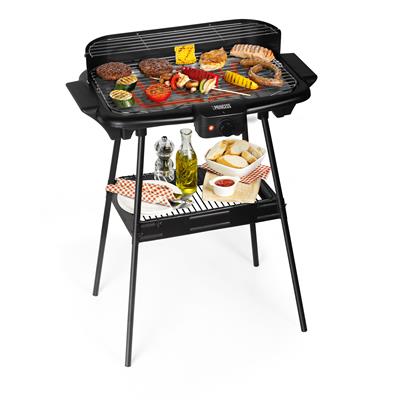 Pottering around with the coals to get the barbecue to work is no longer necessary. The electric barbecue of Princess will be ready to prepare meat on within minutes. The solid and practical barbecue is a real asset in every garden. The barbecue can be used on the stand or even on the table.
Digital Aerofryer XXL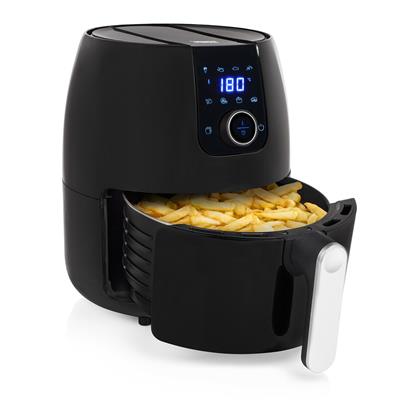 With the Digital Aerofryer from Princess you can make a healthy meal for your whole family in one go. The capacity of 4.5 litres will fit six portions of French fries at once and they will be baked nice and crunchy. Because of the combination of hot and circulating air and the perfect temperature, the food stays healthy and tasty.
Cordless Warming Tray
Princess has a warming tray with a modern design you can use anywhere. This warming tray can be used without a cord and it only takes 8 minutes to warm up. You can put all the meat on the barbecue and place it on the warming tray when it's finished. The food will then stay warm for 60 minutes.
Ice Cream Maker Deluxe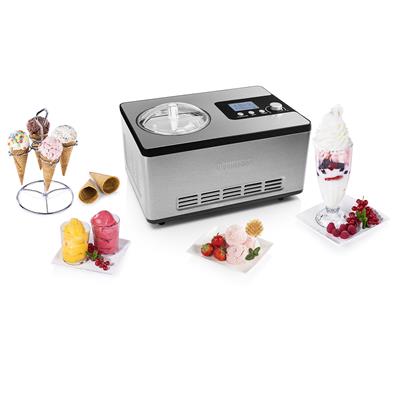 A delicious, refreshing ice cream on a hot summer day is closer than you might think. No more racing to the supermarket to obtain that last box of ice lollies, but make your own ice cream in your kitchen. The ice machine has a capacity of 2 litres, so you can make enough ice cream or frozen yoghurt for your whole family.