Following trends & innovate
At Princess, we quickly follow trends and translate them to qualitative, surprising yet affordable home appliances. We ensure that our products do more than you expect; whether it's a filter in a fryer that prevents splashes, an extremely quiet vacuum cleaner or a jug kettle that is cool to the touch. Princess appliances keep amazing you with their possibilities.
Our newest innovations: Smart!
The newest trend in product innovation is creating Smart products products that can be controlled with an app on your smartphone or by voice, using the Google assistant or Alexa. With the release of our latest Smart products, Princess is one of the leading brands in Smart domestic appliances. We see it as our mission to bring you a Smart device in every kitchen- and household category!
Smart Aerofryers
Two Luxurious stainless steel Smart Aerofryer with Wi-Fi connection. Link you smartphone with the smart aerofryer and make use of all the convenient smart features. Online recipes, keep-warm function, notifications and many more features.
Check our Smart Aerofryer here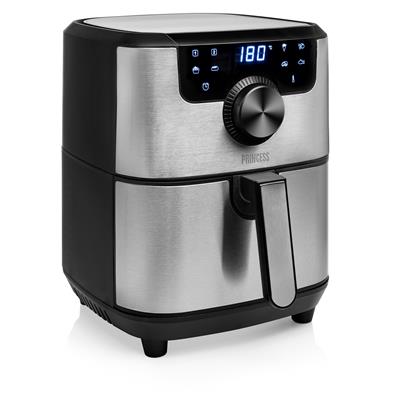 Smart panel heaters
Heat up your rooms with the stylish wall mountable 1500 Watt glass panel heaters for quick and efficient heating. Our smart panel heater come with a LED touch screen, electronic thermostat, timer, child safety lock and a specially designed app for the heater.
How it works
1. Download App
Download our Princess Home app from the Google Play or Apple store on your smart device. Start the app and follow the instructions.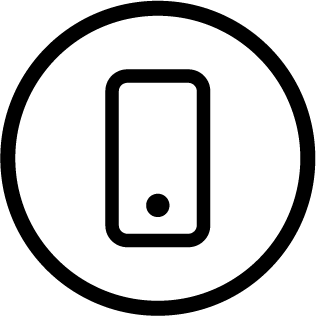 2. Connect Devices
Once your app has been installed and your app has been configured you can connect your devices very simply. Follow the steps to connect your device(s) via the app.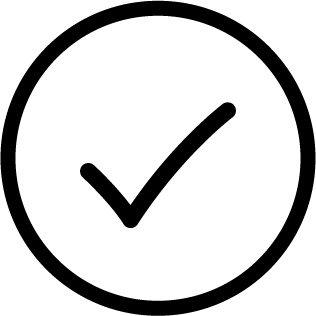 3. Ready to go!
When you have connected your devices you can control your devices with the app. Check out which features the apps have for your devices. You might want to talk to your devices with Google Home or Alexa. How cool is that?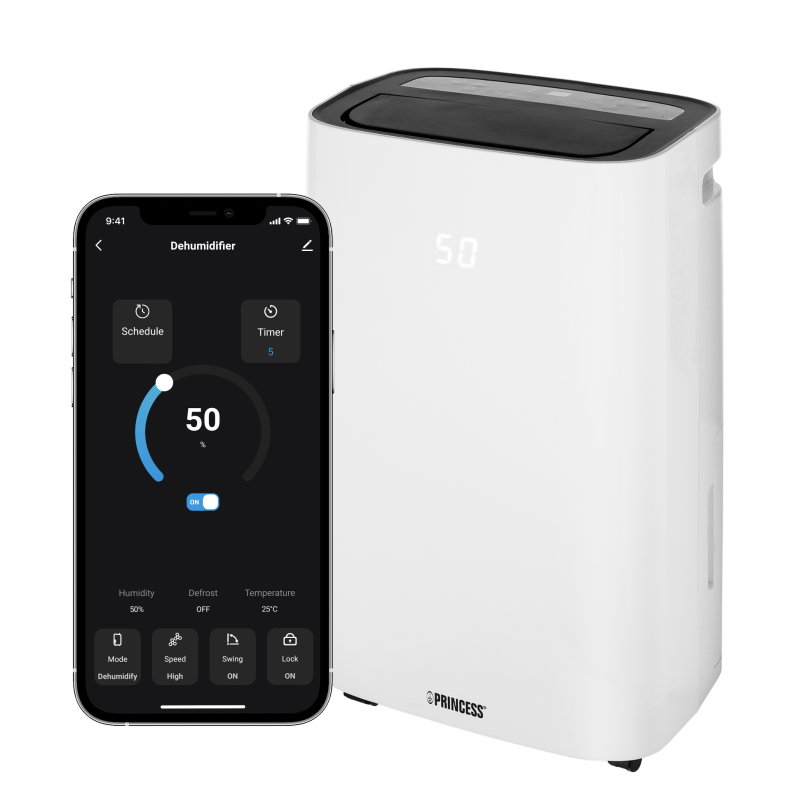 Smart Dehumidifiers
Due to its silent operation this dehumidifier is suitable for a living room or bedroom, caravan, boat, washroom and storage room. With the smart functionality of the easy to operate App, this dehumidifier can be adjusted to everyone's preference.
Check our smart dehumidifier here
Robot Vacuum Cleaner
Take the hassle out of cleaning and let the Princess Deluxe Robot Vacuum Cleaners do all the hard work for you. This intelligent vacuum cleaners can be started with the press of a button or via the FREE App. Just schedule a starting time on the App and the vacuum will return to its dock automatically when finished. A fun way to clean floors without any hassle!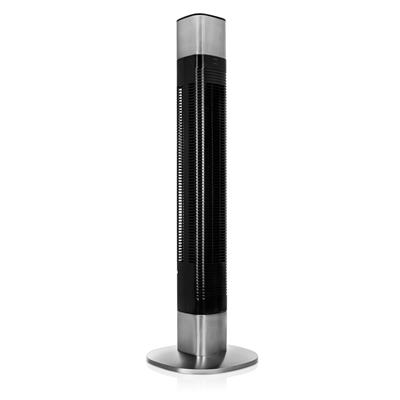 Smart tower fan
Grant yourself the ultimate way of cooling any room with the luxurious Princess 350000 Smart Tower fan. This unique fan can be easily controlled via Alexa and Google Home. Set time schedules or adjust the wind speed without even getting up from your couch or bed and even when you are not at home. The Princess Smart fan will always be there to cool you down.
Check our smart tower fan here
Secured data servers: we take privacy seriously.
Our inhouse quality department checks all our products on all required safety measures and ensures our high quality. Our products therefore comply with all European legislation and have the needed quality marks. All to make sure our products are safe to use and all functionalities work. We want the products you bring in your home to be of outstanding quality.