About Princess
With Princess,
your daily routine will turn into unforgettable moments!
Princess aspires to make your daily (household) tasks easier to process, so you will have the remaining time to yourself; time for things that matter, such as keeping up with family & friends, quality time. After all, daily life keep us occupied more than enough. Our products will help you with your household tasks; they bring comfort, more fun and relief. You will also find that our products bring you and your loved ones together; take for example our fun cooking products, like baking plates, raclette sets, cheese fondues & waffle irons.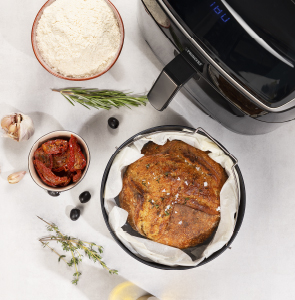 How it started
Princess was founded in 1994 in Breda. Princess has understood the world under the motto 'business entertainment' and was, among other things, the founder of the baking tray, which has given a new meaning to the concept of 'fun cooking' in millions of households worldwide.
Princess nowadays
Today, Princess is part of the Smartwares Group and offers a wide range of different household appliances. We offer more than 180 different products across 20 categories! Our assortment varies from jug kettles to vacuum cleaners, but we also offer aerofryers, multi cookers, baking plates and a lot more. Princess appliances are sold in over 63 countries; with many households worldwide using Princess products.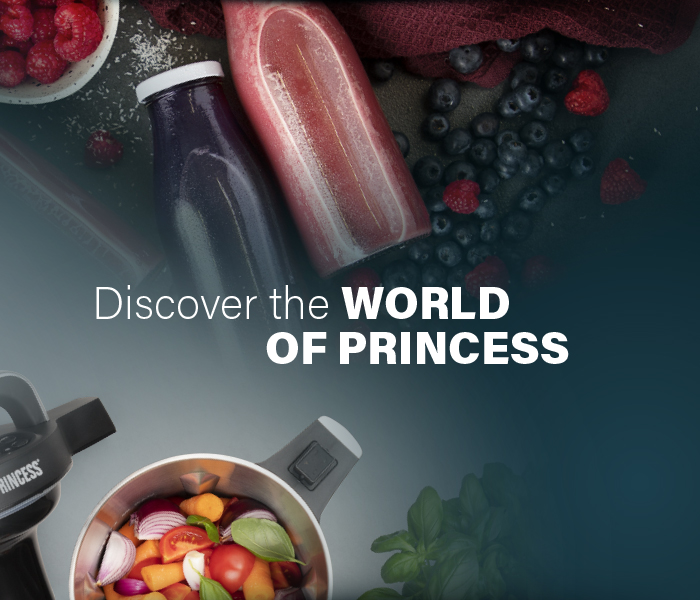 Our vision: For everyone and everywhere
Princess is there for everyone; which means we guarantee great availability and an attractive price range. Our products meet high standards in terms of popularity and quality.

The princess core values form the basis of the brand and help us to make the right choices every day..
Following & innovating trends
We follow up on trends and developments and shape them into attractive household products. We ensure that our products surpass all expectations surrounding their possibilities.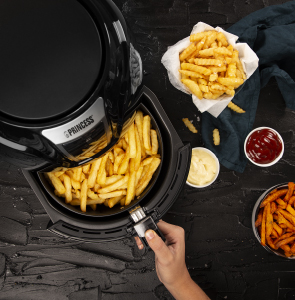 Smart
Smart is the latest trend in household appliances; products which can be controlled through a smartphone app or with a voice assistant. Princess is one of the leading brands in smart household appliances. We provide a Smart appliance for any kitchen –and household category!
Our brand values; ease, attractive and accessible
Ease
Princess products ensure that your daily chores become easier to manage; they offer solutions to daily challenges. They relieve and bring happiness. This convenience results in more quality time with friends and family.
Attractive
A good and comfortable life is within everyone's reach. Princess products are not only easy to use and attractive to see, but are also affordable.
Accessible
The luxurious Princess products are accessible to a broad audience; you can find them where you would expect them to be, both online as well as in physical stores, for a favourable price range. "Princess is there for you, always and everywhere!"