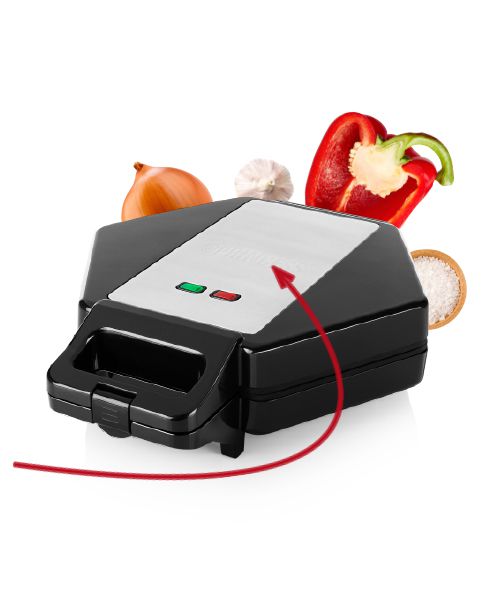 Ingredients
• Puff pastry
• 200 gr (vegetarian) minced meat
• 1 onion
• 1 paprika
• 2 cloves of garlic
• Salt & pepper to taste
Cooking tools
• Frying pan
• Samosa Maker
Preparation method
Heat the oil in a frying pan, add (vegetarian) minced meat until fully cooked, add the onion, garlic, and paprika and bake for a few minutes. Add salt & pepper to taste. Add a layer of puff pastry on the samosa maker, fill this with the filling, add a layer of puff pastry on top of it and close the samosa maker. Wait until the green light starts burning. Your samosas are ready to eat. Enjoy!
To prepare with
01.123000.01.001 Samosa & Snack Maker
Happy with this recipe?
Share it with your friends!
Back to recipes